Awareness and Education
Behaviour Change Campaigns
Good marketing forms the flipside of high quality infrastructure. They both should go together, and not one without the other. Sometimes paired as soft and hard measures, this should not diminish the impact that well-designed marketing measures can bring. The leading cities use expertise from the field of psychology to understand people's motivations and help influence their choices.
Helping persuade people
Handshake cities will lever in best practice in cycling awareness and marketing, taking advantage of state of the art approaches including those from other recent European projects such as PASTA.
Cities using this solution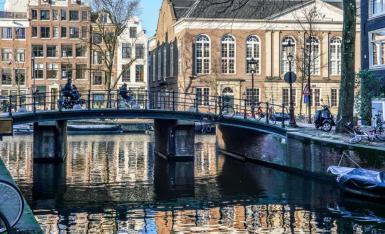 Leader: Amsterdam
Good signage and a dynamic wayfinding referral system reduces search time for free bicycle parking places. At various bicycle parking garages (Mahlerplein, Strawinsky, Beursplein), Amsterdam is collecting information about the use of bicycle parking spaces (e.g. parking duration, full/free). The number of available parking spaces for bikes will be shown at the entrance of the parking, but in areas with several parking facilities also on the route to the these parking facilities.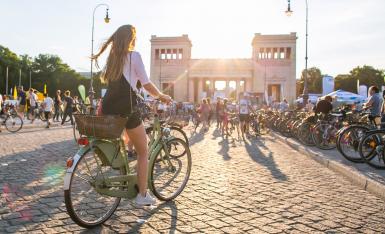 Leader: Munich
Just a good infrastructure is not enough for exploiting the full potential in cycling. Systematic, professional information and promotion for sustainable mobility is also necessary, with the bicycle as a key pillar of sustainable modes of transport. A targeted cycling marketing will lead to behavioural change.
Munich wants to provide tailored information, advice and guidance to every citizen, guest and company. This can involve cycling marketing, promotion and campaigning for behavioural change, covering factors such as cycling image for emotional identification, contests & challenges, user involvement, safety awareness campaigns and mobility education encourage the citizens to use Munich's wide range of mobility services.
Follower: Rome
As highlighted in the recently-approved Urban Cycling Plan, the city wants to invest in awareness campaigns and cycling marketing to facilitate a behavioural change. Thanks to the EU PASTA project, the city has already experienced the success of targeting campaigns (2000 users reached).