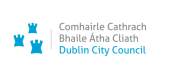 Dublin is Ireland's capital city and is located on the country's eastern coast of the country. Founded by the Vikings in 841, Dublin is steeped in history while the city's Medieval, Georgian, and modern architecture provides a fascinating backdrop to a friendly cosmopolitan city. 
Dublin is Ireland's main economic centre, with its port responsible for 68% of all of the country's imports and exports. Dublin also has the youngest population in Europe, which is highlighted by the fact that approximately 50% of its population is less than 25 years of age.
In addition, Dublin is one of the oldest cities in Europe. With its ancient churches, grand buildings, and fine museums, cultural riches abound and can result in issues relating to road capacity and the use of space in the city's historic centre. 
Unfortunately, Dublin has fallen short of reaching its target to have a 15% modal share for cycling by 2017. The development of cycling infrastructure has experienced delays and there is a further need to reach greater consensus among cycling campaigners, the City Council, and politicians in deciding on the type and location of the needed infrastructure. 
In addition to new cycle paths, a number of short term measures to improve the everyday experience of cyclists in the city are required.